The hardest decision most working women face every day is deciding "what's for dinner?" Why do we have to eat dinner every single day? After trying several options including: a private chef (too pricey), prepared meals (tasted awful), meal kits (took forever to make), I've figured out a few shortcuts.
Don't Overlook the Rotisserie Chicken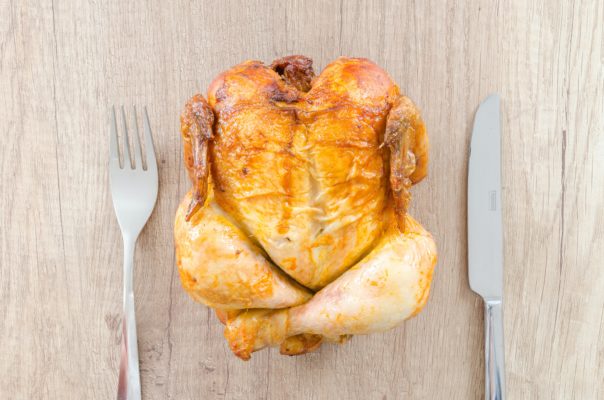 The rotisserie chicken is your best friend!
I don't love chicken. But the rotisserie chicken is a great base for simple and easy meals. I buy one every week (Instacart delivers them) and get at least two meals from one chicken.
Here's a simple formula:
Use the chicken for:
Chicken sandwiches: chicken, lettuce, tomato, mayo on a roll or wrap
Chicken tacos: chicken, instant rice, avocado, lettuce, tomato
Pulled chicken sandwiches: shred the chicken, add BBQ sauce, heat and serve
Chicken burrito bowl: instant rice, chicken, cilantro, lettuce, cheese
Chicken salad: chicken, mayo, salt, pepper
Use the leftover chicken for:
Easiest chicken soup ever: Chicken broth, large-sized mirepoix (pre-cut carrots, celery and onions), salt, pepper, entire chicken carcass. Add pasta or rice to "beef" it up.
Invest in an Indoor Grill
The Ninja® Foodi™ should win the Nobel Peace Prize!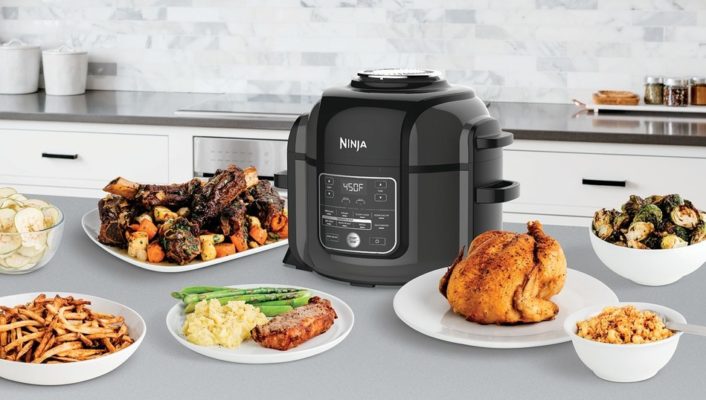 At the beginning of this year, we were looking for an indoor grill that didn't create a huge mess and was easy to use. We bought the Ninja Foodi Indoor Grill at Walmart on a whim. It has been life-changing to say the least! Here's what it comes with:
Ninja® Foodi™ 5-in-1 Indoor Grill with 4-Quart Air Fryer
5 cooking functions – grill, air crisp, bake, roast, dehydrate
Foodi™ Indoor Grill Grate
Foodi™ Indoor Grill Crisper Basket
Foodi™ Grill Brush
15-recipe book
1-year VIP warranty
Let me tell you—this grill is worth the $200 price tag and type. We use it almost every day. It is a fantastic grill that perfectly cooks chicken, steak and pork chops in minutes! The air fryer has been life changing.
It crisps up chicken fingers and french fries just like your local pizza joint.
It makes crispy bacon without the mess!
It cooks small roasts in under 20 minutes.
The possibilities are endless for the Ninja Foodi—it will surely simplify your meal planning.
Try Breakfast for Dinner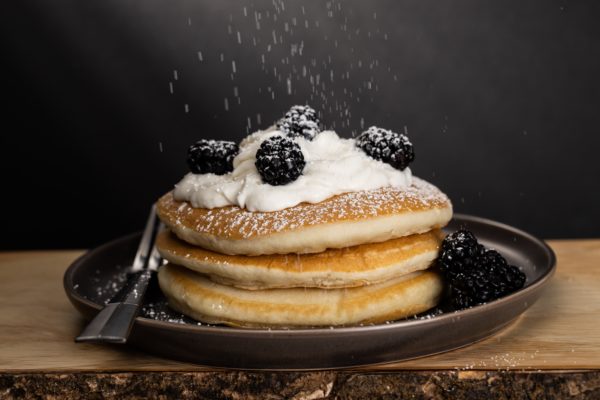 There is nothing easier to make than breakfast for dinner. Whip up some scrambled eggs, toast some bread and have some pre-cut fruit. And pancakes with butter and syrup or a quick batch of French toast. Breakfast for dinner is cheap, fast and easy!
What are your go-to meals for an easy dinner?