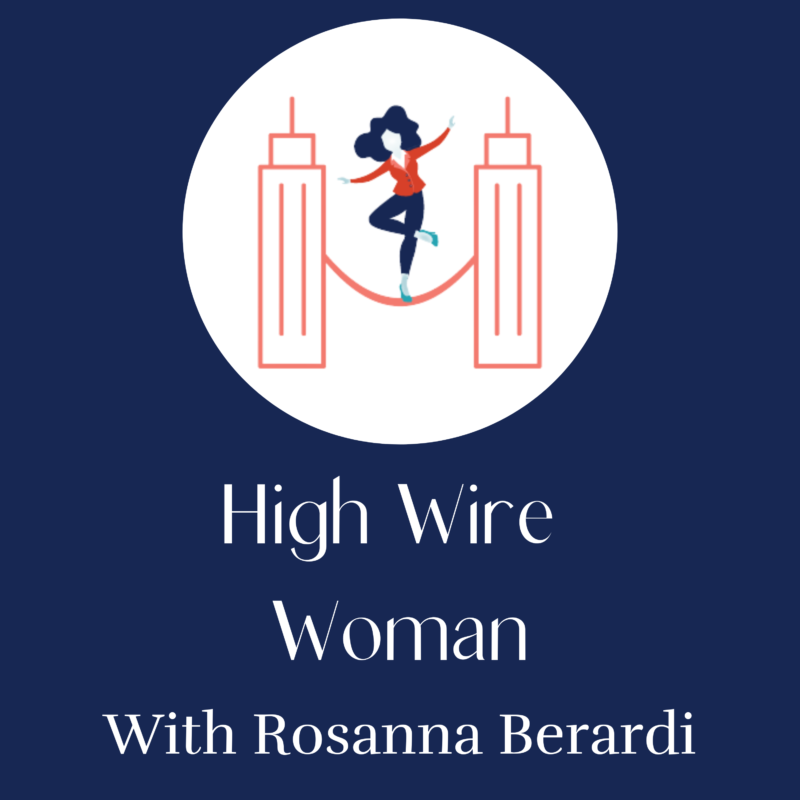 When I think of success women business owners, Rosanna Berardi immediately comes to mind. She has a unique skill set—on one hand, she demonstrates empathy, intuition and compassion; on the other, she is a fierce leader, negotiator and public speaker. She is a lifelong learner and is always sharing new information and ideas with her peer network. I'm honored to call her a business colleague and friend.
Thanks Rosanna for reminding me to take care of all of the things that are so important for me and my family and business to thrive! Love your tips and down to earth style! Signed another mom, wife, business owner, boss and high wire woman!
Psst…If you haven't yet, Go ahead, LISTEN!
Rosanna Berardi is a dynamic leader. I've watched her grow her law firm with grace and integrity. She is passionate about women-owned businesses and truly understands the unique challenges women face on a daily basis. She generously shares her time and experience with others traveling along a similar path, helping to make everyone's journey more fulfilling and rewarding.
Great podcast with inspiring and practical information for helping women balancing the weight of their worlds on their shoulders. Rosanna identifies the challenges women face right now and gives actionable advice that make a real difference. Definitely subscribe!
This podcast is a breath of fresh air. Women balancing everything has new permission to with Rosanna's podcast. She does a fabulous job in picking topics and guests relevant to the balancing act we all have. I go for walks and listen highly recommend!
I love this podcast and have always been a huge fan of Rosanna's. Rosanna knows how to work smartly and efficiently. She has a million tips for simplifying your life and improving the factors in your life that cause you stress. She is relatable, funny, and intelligent. I owe so much of my professional success to her. Follow her advice – you won't regret it. 
"What is your life's blueprint?"
Martin Luther King, Jr.