Mirbeau Inn & Spa | Skaneateles, NY
I'm the type of person that needs at least a few trips to be booked in order to maintain my mental health. Traveling gives me something to look forward to, lets me plan flights, hotels, meals, and spa treatments, provides relaxation and enjoyment, and helps me create vivid memories. For me, it's not about the few days away from reality. It's the before, after and all the good stuff in the middle.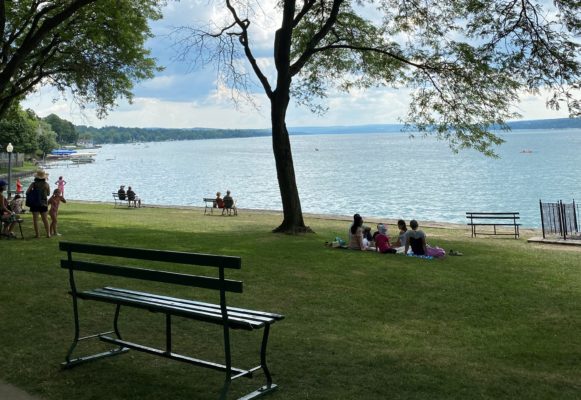 COVID has forced me to stay local, which I'm really enjoying. Our latest adventure was to Mirbeau Inn & Spa, a five-star luxury resort in Skaneateles, New York, which is about 2.5 hours from Buffalo. The town is adorable and sits on Skaneateles Lake. It has great shopping, restaurants, architecture, and parks. We enjoyed strolling up and down East Genesee Street and bought some unique things, while enjoying a great cup of coffee and chocolate truffles from the Vermont Green Mountain Specialty Co.
And Mirbeau…where to even begin? Mirbeau is a slice of heaven on earth. It feels like you're staying in Europe, surrounded by Monet's gardens. The rooms are luxurious, complete with clawfoot soaking bathtubs and luxury linens.  We enjoyed an amazing dinner at The Dining Room at Mirbeau, where we sat on the patio and overlooked the breathtaking gardens. The food and service were fantastic. After dinner we headed to the Aqua Terrace, which is a gorgeous hot tub, fireplace, and bar area outside. We soaked in the hot tub, under the waterfall and the stars. It was the perfect way to end a relaxing day.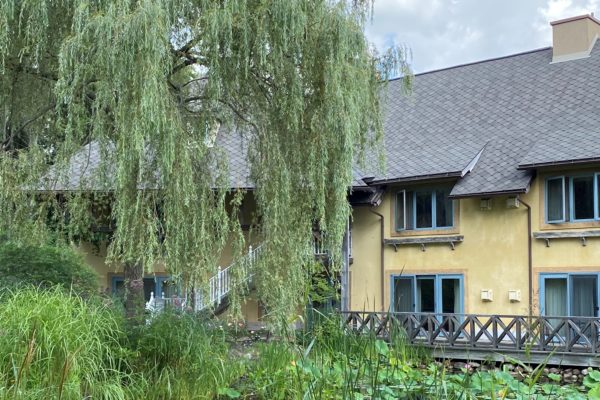 On Sunday, we had another amazing breakfast (honey ricotta crepes!) and headed to the spa for our treatments.  Mirbeau is one of the top spas; the grounds are immaculate; the treatment rooms are stunning, and the treatments were decadent. I booked the 50-minute Impressionist Retreat, which was a mud wrap and massage. It was the best 50 minutes of my life! Jack has the Men's massage and enjoyed it.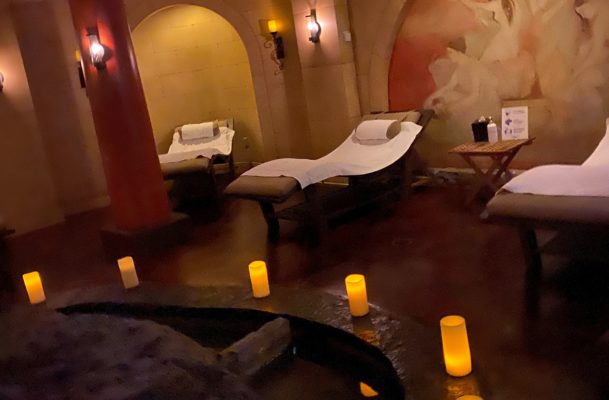 We hit the Waterloo Premium Outlets on our way back home. The outlets are giving things away! I bought dresses from Chico's for $17 each!!! They are versatile and so comfortable.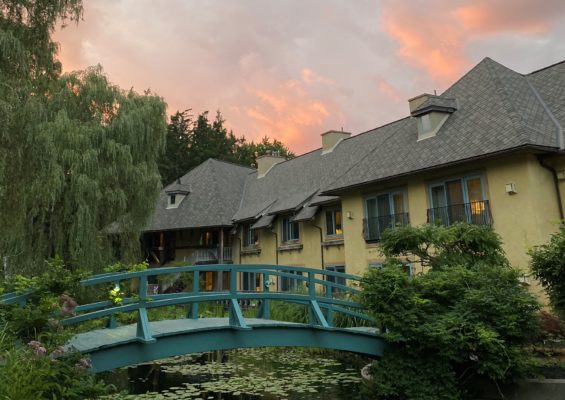 All in all, we were gone a total of 27 hours. But it felt like we were a world away. COVID has kept me off airplanes and away from Disney but won't stop my wanderlust. I've been able to enjoy the Finger Lakes area and have visited Keuka Lake, Canandaigua, and Skaneateles. Next up: Lake Placid! Life is short. Get out of the house and explore the beauty around you!!!